Ameba ARDUINO : Software Development Kit
Please refer to the following instructions for ARDUINO SDK installation.
Step1:
Download the SDK file in Part1 table.
Step2:
Download the Toolchain file in Part2 table according to the operating system.
Step3:
Unzip SDK and Toolchain files. Open "Offline_SDK_installation_tool" folder and run the corresponding install tool.
Step4:
Choose package "Cortex-M3" for Ameba1 and "Cortex-M33" for AmebaD in ARDUINO IDE Boards Manager to start installation.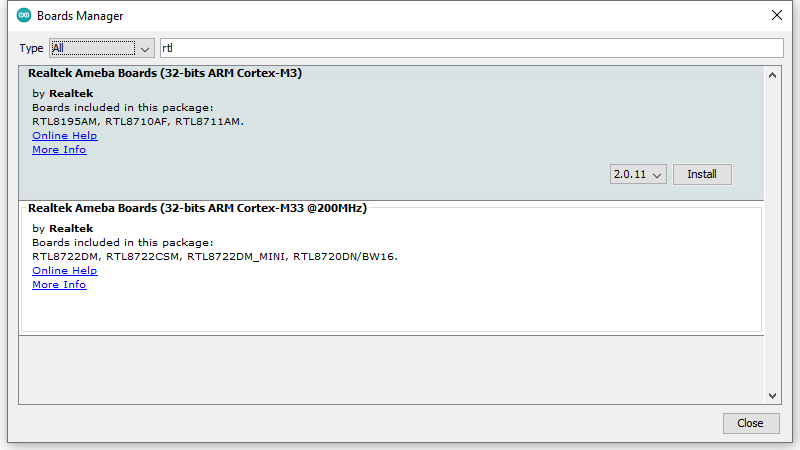 | File | Type | Description |
| --- | --- | --- |
| | | |
| | | |
| | | |
| | | |
| | | |
| | | Source code for SDK (Optional) |