Audio Shield make audio application simple – v2.0.3 [ARDUINO]

We introduce audio shield with Ameba to let Maker develop audio application. Based on Arduino easy-to-use feature, plug and play, and send audio to cloud by just one click. Take your first step to the smart audio! Example。
2018/02/09
Ameba supports latest Google Cloud IoT release

Ameba is one of the development partners with latest Google Cloud IoT release, and Ameba continues to offer cloud solutions in IoT to let people focus on the realization of creativity. Realtek supports Cloud IoT application, please refer to Example。
2017/09/28
Congratulate Ameba for becoming Arm Mbed enabled platform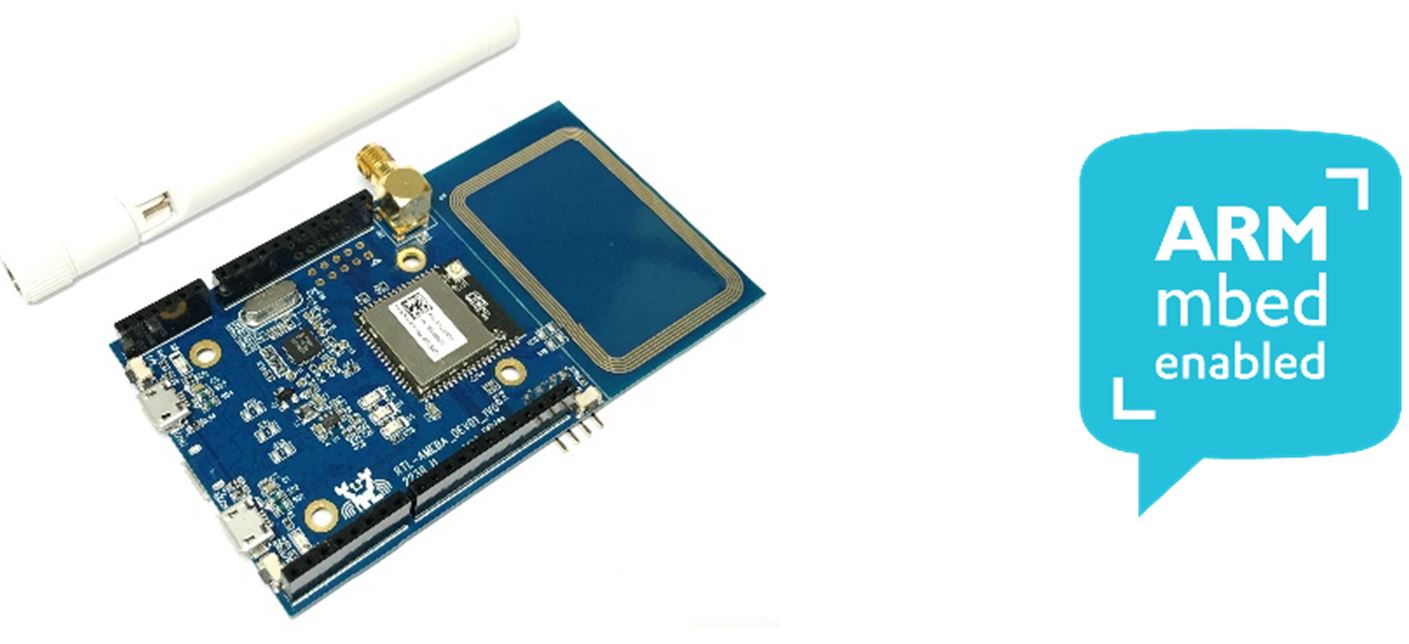 With a lot of effort, Ameba has been certified by Arm and officially becomes Arm Mbed enabled platform. Welcome the Arm users to evaluate and adopt it, please refer to ARM Platforms。
2017/06/29
Converse with Ameba – v2.0.2 [ARDUINO]
Voice assistant is a popular topic recently. It gets rid of physical keyboard and touch screen. We can reach the goals via hands-free voice commands. Through the combination with cloud can control many devices in life. Let's make Ameba smart together to take a step forward to the smart home! See example。
2017/05/11
Welcome Ameba ARDUINO new member RTL8710 – v2.0.0 [ARDUINO]

On the anniversary of Ameba ARDUINO releasing, we realize that the only one choice of board can not meet all the Makers' requirements. Therefore, we prepare smaller board RTL8710 for everyone. The design feature is the mother-daughter board which can make your implementation lightweight and competitive without inconvenient development. Welcome to make use of it.
2017/01/13
Care can be simple - V1.1.5[ARDUINO]

PM2.5 is the issue of concern from everyone and Facebook has already become part of people's daily lives. And we use the most instinctive way to care about the important issue by the combination of the two. Do you like it? Let's implement to send the concerned information to ourselves with Ameba now, see example。
2016/12/30
Easy Upgrade - V1.1.4[ARDUINO]

Software updates are commonplace for developers, but sometimes it becomes time consuming and complicated due to the design of architecture. We are willing to solve the problem for everyone. Please update and use if required, see example。
2016/10/07
Build voice control application with Ameba RTL8195[ARDUINO]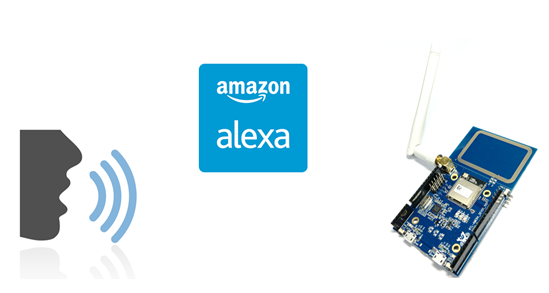 From iPhone Siri to Amazon ECHO, the popularity of voice assistants grows rapidly. With Amazon AWS IoT and Amazon Alexa, we can build our voice-control application with Ameba. Please refer to our Example。
2016/08/26
The Arduino platform is popular for its handy and easy-to-use characteristics, and enables many innovative ideas to be put into practice easily. With Arduino, ordinary individuals who work only on their own, can make extraordinary workpieces.
In this "Maker" trend, an excellent Arduino development platform is the fundamental basis to make your dreams come true. Realtek will catch up with the trend and provide the optimal solution for the Maker community.
2015/12/24
Fits most IoT Applications.